UNICORN CAPITAL PARTNERS LIMITED
The really unique investment characteristics that we look for start with people. Any successful business is merely the sum of the combined efforts of a group of really smart and energetic individuals. As warren Buffet says: "Somebody once said that in looking for people to hire, you look for three qualities: integrity, intelligence, and energy. And if you don't have the first, the other two will kill you. You think about it; it's true. If you hire somebody without integrity, you really want them to be dumb and lazy."
We subscribe to Buffet's view. We would ideally like to match the right people with the right businesses while at the same time are able to sustain high returns on capital; in essence finding the elusive Unicorns.
Our aim is to build a solid and balanced portfolio consisting of predictable and stable investments, as well as investments that are intrinsically more risky but that can potentially deliver of-the- scale rewards. Delivering above average returns require the combination of technical expertise, unobstructed curiosity, and the benefits – and pleasures – of travelling far upstream, against the current. We focus on businesses' individual requirements, drivers and dynamics to determine what is required in each to remain competitive and be profitable. Our sole aim is to deliver attractive returns on capital to our shareholders over time, and by doing so outperform the market.

Unicorn Capital Partners Limited have a few investments listed on there books to find out what they are, take a look at our investments page for more information.

All our relevant investor documents are available for download on our investor relations page.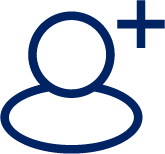 Unicorn Capital Partners Limited director details are available on our directors page.

Unicorn Capital Partners Limited announcement documents are available for download, and are archieved for your convinence.